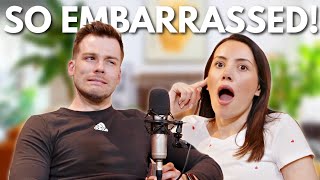 This is going to be SO embarrassing | Changing our Nationalities & Lia's Wedding Money Dance | S1 E9

Another episode of tangents! An exclusive offer to our viewers in the US and Canada, head to

http://www.britbox.com/joelandlia

and use the promo code JOELANDLIA at checkout for 50% your first month.

This video contains a paid partnership with Britbox.

0:00 - 3:11 - If we could choose another na...